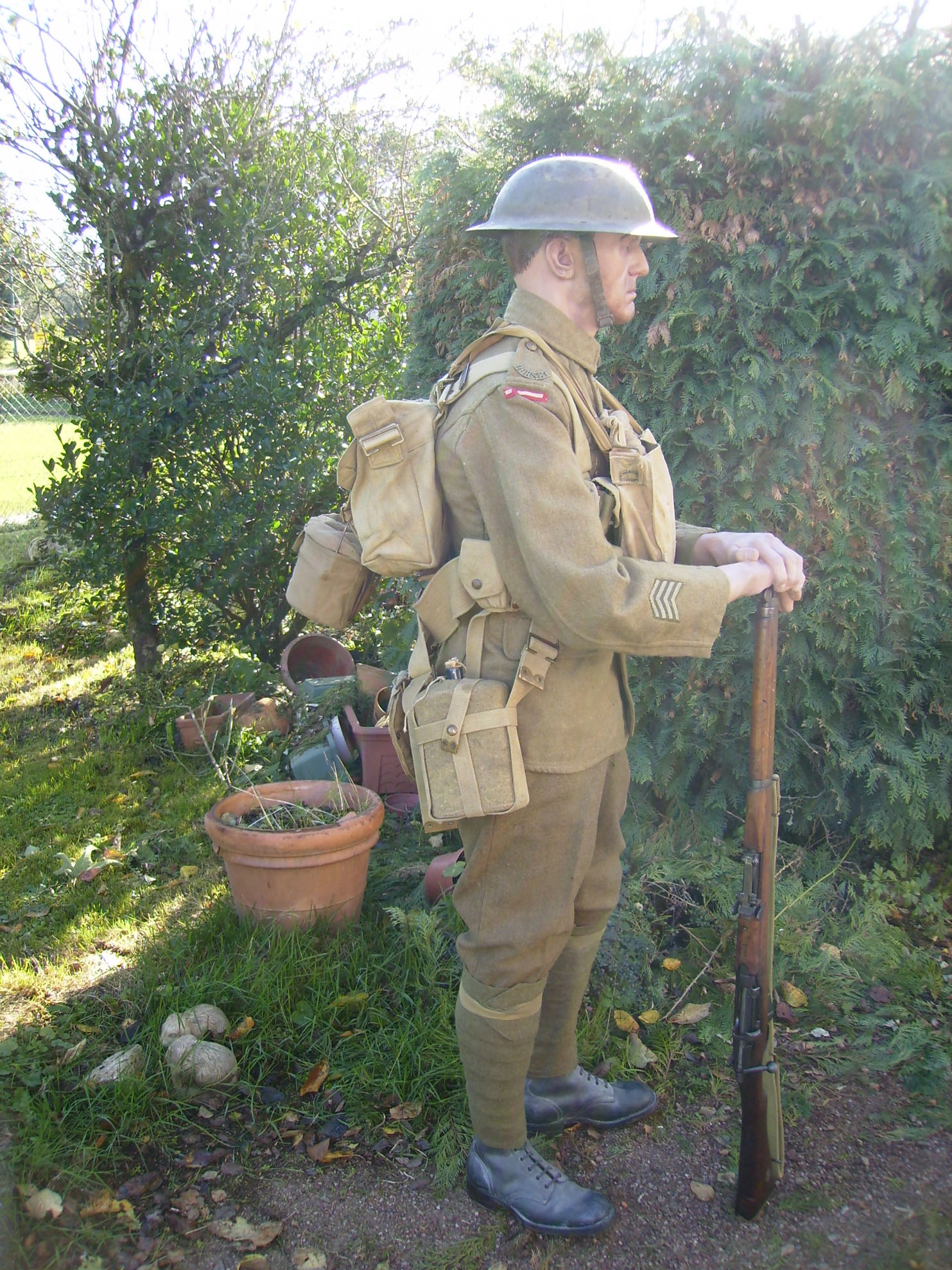 A 6th Dorset infantryman circa Neuvilly October 1918. He is equipped with standard 08 pattern webbing and a small box respirator that was first issued to the battalion when they left the Somme area in March 1917.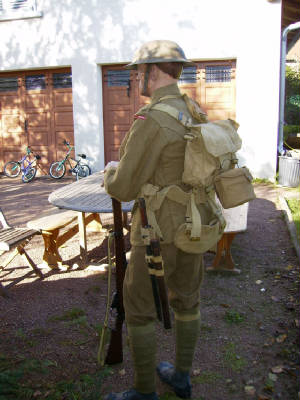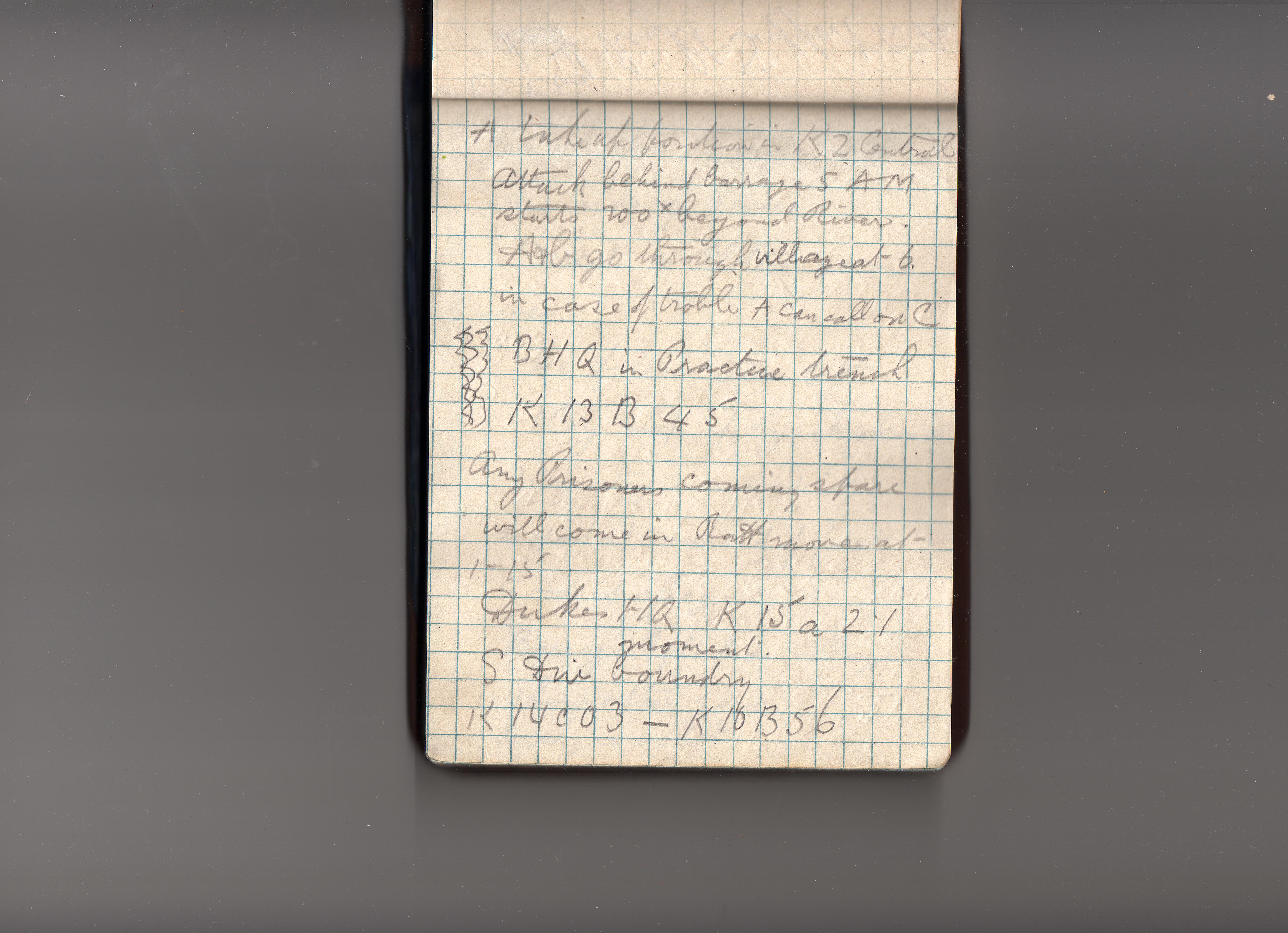 Page from a 10th Lancs (52nd Bde) message pad with details of the attack on Neuvilly.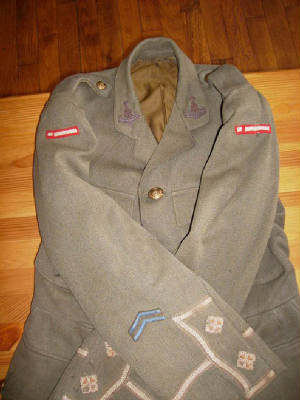 A tunic belonging to a Lieutenant of the 7th Yorkshire (Green Howards) battalion.
Officer's trench cap. 7th Yorkshire (Green Howards)